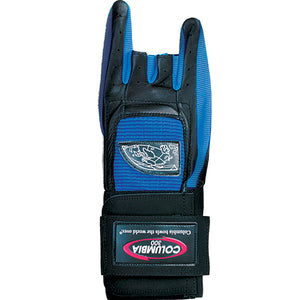 Columbia 300 Pro Wrist Glove Blue/Black Right Handed
This glove is a favorite. No question.
The metal wrist support, elastic wrist cuff, rubber fingers and two-way spandex finger gussets put winning control and support in your hands.
If that isn't enough, watch what the adjustable reinforced wrist closure does for you.
Superior craftsmanship in genuine leather.